SERIES organiser TOCA has issued a revised calendar for the 2021 Kwik Fit British Touring Car Championship.
In order to maximise the opportunity for spectators and guests to attend events, it has been decided to shift the start of the campaign back by five weeks.
The revised schedule will now start at Thruxton on May 8/9 – kicking off the full ten-event, 30-race season.
Snetterton follows the season opener, before Brands Hatch Indy hosts the third event of the calendar. In late July and August the series head north to Oulton Park and Knockhill before Thruxton's second event of the year.
---
---
Successive weekends at Croft and Silverstone in September precede the penultimate race weekend of the season at Donington Park.
Brands Hatch's legendary Grand Prix configuration will hold the Season Finale – as initially planned – on the slightly later dates of October 23/24.
Meanwhile, following the entry approval deadline, TOCA has advised all 29 entries – the maximum number of TOCA BTCC Licences (TBLs) held by teams – are confirmed for the 2021 season.
Teams must hold a TBL for each car entered – there are 29 TBLs held by teams, with three retained by TOCA. In keeping with its previously stated policy of wishing to gradually reduce the size of the BTCC grid, TOCA has again chosen not to allocate any of its TBLs to either existing teams or new entrants.
Alan Gow, BTCC chief executive, said: "Although we are all going through this most incredibly gruelling period, it's enormous testament to the strength and popularity of the BTCC that we have a full entry.
"Even more remarkable is the fact a third of the grid will be new-build cars that have been constructed in the off-season, which means we have yet another fabulous and even more unpredictable season in store.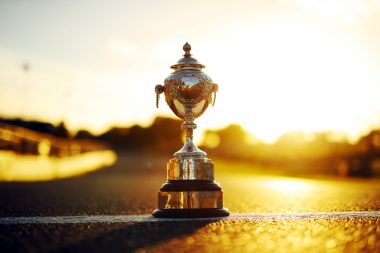 Teams will announce full details regarding their respective entries (drivers, team names and sponsors) over the coming weeks, prior to the release of the finalised entry list, which will be published by TOCA in March.
Confirmed entries for the 2021 Kwik Fit British Touring Car Championship are as follows: BMR Racing 1; Boardley Motorsport 2; BTC Racing 3; Ciceley Motorsport 2; Excelr8 Motorsport 2; Aiden Moffat Racing 1; Motorbase Performance 4; Power Maxed Racing 2; Speedworks Motorsport 2; Team Dynamics 2; Team HARD 3; Trade Price Cars Racing 2; West Surrey Racing 3.