Why are wood panels appealing to customers?
Wood panels have many advantages, in terms of aesthetic as well as practical value.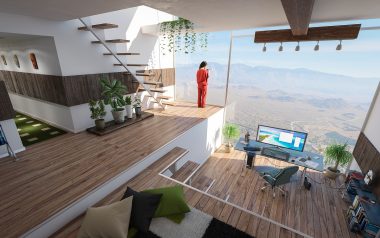 As interior décor wood panels can display the natural uniqueness of wood. Wooden panels can make a space cosier, but also more vibrant. There are many varieties of wood panels, in relation to colour, type and quality. It is more than likely that you can find a product that suits your needs and wants.
It may well be the case that a lot of people, despite adoring the visuals, feel that they do not have the time or skill to install wood panels.
---
---
How difficult is the installation process?
Depending on the product there will be differences in installation processes.
Lignosi, an industry recognised business, offers acoustic wood panels that come prefabricated and can be mounted directly to the wall without any further hassle. This makes installation quick and easy, and nothing to worry about. If you are incredibly busy, yet still want wood panels in your home, you can always get a service that will do the task for you.
The customer service team at Lignosi is also happy to answer any questions or concerns that you may have.
What exactly are the acoustic benefits?
If it is the acoustic benefits specifically that have attracted you to wood panels, you might be looking to use them in a public, commercial space; it is a decision that makes a lot of sense. No one wants to get a headache in a public space, because the sounds are loud, unclear, and uncomfortable.
Nonetheless, Lignosi finds that private clients are also seeking them for their own homes. These wooden panels provide sound reduction and limit the reverberation in a space. Reverberation is the consequence of multiple reflections of sound waves, so the sound within a space lingers: it can become garbled and difficult to listen to.
How sustainable are wood panels?
Manufacturing and delivery processes can have negative implications on the earth. In today's society, it is generally frowned upon when companies are revealed to be lacking in terms of sustainability.
Lignosi aims to reduce their impact on the environment through an eco-sustainable approach: they produce products using sustainable or recycled materials. Beyond this, since all the products are made in the EU, quality standards are reliable, and routes are kept as short as possible.
---
This article is sponsored by Lignosi