AV, or audio-visual, equipment includes electronic media which possesses sound and visual components. Projectors, sound systems, televisions and smart boards are some common examples of AV equipment.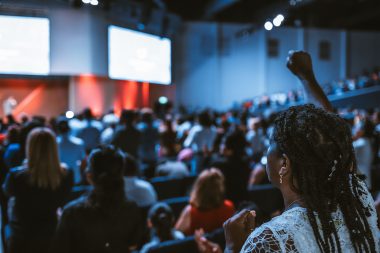 AV control systems are hardware or software solutions which connect and allow the user to control the various AV equipment in a space.
AV control systems by NEETS, a Danish technology company, eliminate the need for a confusing assortment of remote controls and a mess of cables. NEETS offers touch screen, keypad, and plug-in solutions to support users during meetings, presentations and other work-related tasks or functions.
Modern workplaces benefit from modern technology, and the collaboration of devices allows users to communicate their ideas, complete their assignments and keep the environment positive and suitable for all workers. Many users fear a lack of control and find some devices too complicated. AV control systems, such as those by NEETS, are introduced as a centre for controlling and connecting all the equipment from a streamlined, user-friendly interface.
What exactly can an AV control system do? It can switch lights on and off (or even control their output levels), turn devices such as projectors or microphones on and off, upload content to other devices and control speaker volume. AV control systems can do much more, but these are basic features.
---
---
Since NEETS recognises that the control interface should be easy to understand and use, the interfaces are designed with familiar ones in mind- such as smartphone interfaces. An instantly recognisable control panel is one that a user can start using right away without training, which will reduce the need for support from an IT department.
Work-life is stressful enough as it is, so companies like NEETS strive to increase both user satisfaction and efficiency in the workplace. AV control systems are at the heart of the office for good reason.