Are you looking to begin trading forex? You're not alone. Look at why millennials are entering the trading world.
Young people and millennials are trading more than ever before. It's impossible to go online without being bombarded with adverts all over social media and YouTube, but why is this the case?
In this article, we'll be looking at why young people and millennials have entered the trading world, the reasons why it could be a great decision, and how you can get involved and trade forex like experts.
The money can be good
The current cost of living crisis has made everything more expensive, whether it be fuel for your car or basic food items like bread and butter. Because of this, many are looking for other ways to increase their earnings, and trading forex can be a great way to make your money go further, though you will definitely need to do research first and be patient.
Most people enter the trading world with the intention to make money, and while you should always try to manage your expectations from the onset, trading does represent a good opportunity to get good returns on your investments, though that isn't always guaranteed. With time though, you can increase your likelihood of striking gold.
It's accessible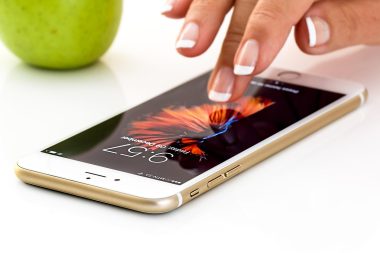 ---
---
Gone are the days of old men in suits being the only people who could make trades. Today, anybody with a mobile phone can become a trader. The only other thing you need is some spare cash and a good internet connection. Trading is more accessible than ever, and that's great for anyone wanting to start their trading journey.
There are many brokerages that are specifically tailored to help young people and millennials enter the trading world, offering support and advice that can take you from being an absolute novice to an expert in a matter of months. If you are looking to get started, do your research first and then look for a broker that's right for you.
You can be your own boss
As we've seen during the great resignation online, more millennials than ever are seeing their real worth and are using this power to get raises. They see the value in their skills and risk it all tout on their own. We've previously seen many younger employees taken advantage of by employers, but now we might see a much-needed power shift.
Going it alone and becoming a trader can result in you becoming your own boss and having the flexibility to work when you want, no matter where you are. Fancy working from a beach hut in Bali while sipping cocktails? If you choose to become a self-employed forex trader, then that could become a reality.
Being your own boss does come with risks, notably the lack of job security, but the freedom it gives you definitely helps to make up for that. You can also have a second, more stable side hustle if you want that base amount of consistent income. If you want to try this, why not also become a freelance writer or editor online?
It's exciting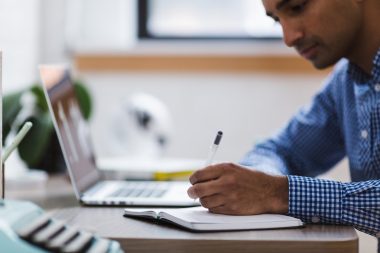 Finally, it's worth mentioning that trading can be an incredibly exciting way to make money. Unlike a traditional job, the markets are always changing, and there is always the potential to make a lot of money fairly early on in your trading journey. For many young people, the thrill of trading is simply too hard to resist, but experience and patience are key.
It can be really exciting for young people and millennials to try something new and leave their 9-5 job in the search of financial independence and the freedom to live their best life. These aspirations are definitely not guaranteed, but they are reasons why we've seen many people risk it anyway and work hard to achieve their dreams.
How can you become a trader?
If you are looking to become a trader, there are a few things you need to do. Before doing anything else, you should do your research and find yourself an online broker. When shopping for a broker, keep an eye out for the commission rates and how good the platform is. Once you've done this, you'll then want to open an account and have a look around.
It'll be tempting to get started right away, but before you place any trades, you'll want to have practice and open a demo account first. This is the best way to see if your research was worthwhile, and while you're there, you can test a few different ideas without risking your cash. Once you're happy, get trading!