If you live in Worcestershire, Warwickshire or the West Midlands you've probably driven past The Stag in Redhill.
It's become a bit of a landmark on Redhill just outside Stratford-upon-Avon. Well, if you've never popped in before, now you must especially if you're a motorsport enthusiast or just love great good and drink. The Piston Club at The Stag is now open.
"The Piston Club", where the worlds of motorsport and classic cars collide with a welcoming pub and restaurant to create an exhilarating and nostalgic experience for enthusiasts and casual visitors alike."
The venue is the brainchild from the owners of Power Maxed Racing, a multiple race winning team in the British Touring Car championship, who are based locally.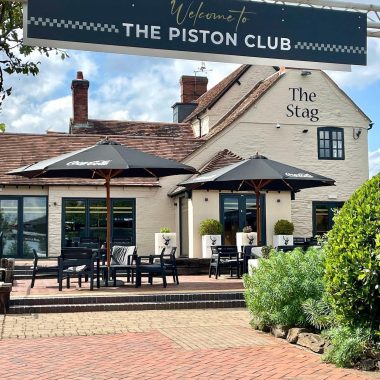 The Piston Club @ The Stag Alcester Road, Redhill, Stratford upon Avon, Warwickshire B49 6NQ

---




---
As you step through the doors, you'll be greeted by the ambiance of a bygone era, with vintage posters, racing memorabilia, and iconic automobile decor adorning the walls.
Immerse yourself in the atmosphere as the sounds of roaring engines and screeching tyres fill the air, courtesy of carefully curated playlists that evoke the spirit of racing. The lighting is dim, creating an intimate and cosy setting reminiscent of a classic pit stop or a smoky racetrack lounge.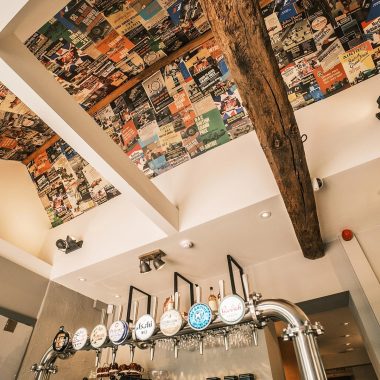 The focus of the pub is automobillia and a range of carefully restored classic racing machinery showcased prominently, serving as a focal point and conversation starter for patrons. Including a refurbished 1970s Barlotti Kart, made by Jack Barlow based in Reading, UK. The race engines he used to use were built by Tony Sears, brother of Jack Sears of BTCC fame being the first ever winner of the championship and has the newcomers trophy named after him to this day, one which Power Maxed Racing drivers have won twice now.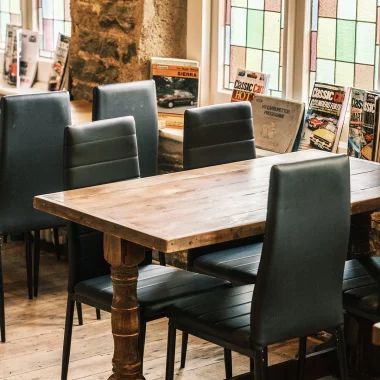 The menu is a celebration of both hearty pub fare and refined culinary creations. Indulge in delicious dishes named after iconic racing circuits or legendary automotive figures. From mouth-watering burgers and savoury sliders to artisanal pizzas and carefully crafted small plates, the menu will satisfy your appetite while paying homage to the love of all things automotive.
To complement your dining experience, the bar boasts an impressive collection of craft beers, fine wines, and signature cocktails.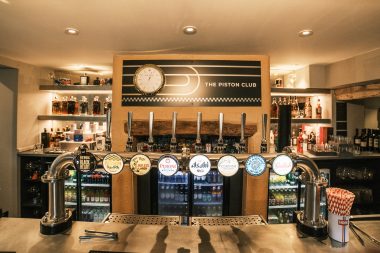 Throughout the week, The Piston Club hosts various events and activities that cater to the automotive community. From classic car shows and meet-ups to live screenings of motorsport races, there's always something happening to keep the passion alive. So, whether you're a racing enthusiast, a classic car aficionado, or simply someone who appreciates the nostalgia and thrill of motorsports, The Piston Club is the ultimate destination to fuel your passion for all things automotive while enjoying great food, drinks, and camaraderie.
Start your engines and join us for an unforgettable journey through time and horsepower!
OPEN Monday to Saturday 8am – 11pm & Sunday 8am – 10pm
The Piston Club @ The Stag Alcester Road, Redhill, Stratford upon Avon, Warwickshire B49 6NQ

01789 764634