FURLOUGHED workers and those who have lost their jobs have contributed to a massive spike in drinking during the Covid-19 pandemic.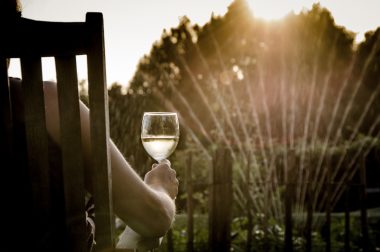 A survey of 2,000 people, commissioned by Help4Addiction, showed that 71 per cent of those made redundant were drinking more, with 28 per cent of them drinking 50 per cent more and 18 per cent of them drinking 51-75 per cent more than prior to Covid-19.
Of those who are currently furloughed, 54 per cent report that they are drinking more, while of those, 32 per cent, said their drinking was up to 50 per cent more than before the pandemic.
"It saddens me to say that these figures do not surprise me at all," says Nick Conn, CEO and founder of Help4Addiction, the UK's largest advisory clinic for addictions.
---
---
"With little time to take care of themselves and address their own needs during the coronavirus crisis, many parents have upped their alcohol intake to cope with these added pressures and have cited higher anxiety levels.
"For some it has escalated problems in relationships, and for many, it has created a crisis point as they realise, they are powerless over their drinking and their lives have become unmanageable."
The survey also reports that a high number of people who have lost a job or a contract – 61 per cent – say they are drinking more, while of those, 19.5 per cent, say they are drinking between 75 and 100 per cent more.
More than 40 per cent of respondents reported that they or someone in their household was drinking more, with 61 per cent saying it was themselves, and 25 per cent their partners.
More than a quarter of respondents agreed that they or someone in their household was 'at risk of addiction,' while a further nine per cent 'strongly agreed' with that premise.
During lockdown, those who have lost income from their businesses have also turned to drink to drown their sorrows, with 47.3 per cent of those surveyed drinking between 24 and 50 per cent more alcohol.
A high number of women – 53 per cent – are drinking more than they did with 14.6 per cent drinking between 51 and 75 per cent more and at least five per cent of them drinking a staggering 100-200 per cent more.
The lockdown has taken its toll in other areas with 36 per cent reporting weight gain, 23 per cent anxiety and 18 per cent depression. Those who had been made redundant produced higher figures in the anxiety (43.9 per cent) and depression (39 per cent) categories. Drinking more was reckoned to be the major cause of the increase in instances of anxiety and depression.
Conn added: "We all face the extra pressures of living in an uncertain world, and this has been highlighted by the pandemic.
"Clients have described the difficulties of being with their children 24/7 and the pressure to provide, not only financially but emotionally, for their children, whilst they themselves are struggling.
"The prolonged period at home has meant daily, endless boundary setting of screen time, whilst catering for three meals a day, extra housework, alongside juggling academic support."
If you're worried about your drinking or would like more information for someone else please visit: www.help4addiction.co.uk.