Nearly a third of us are planning a UK-based staycation before the end of the year – but watch out for bogus breaks, writes Vicky Shaw.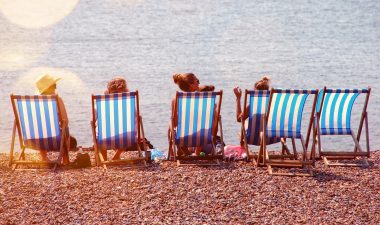 With many people's 2020 holiday plans in disarray due to the pandemic, a significant number of us are planning to take a break much closer to home, instead of jetting overseas this year.
Nearly a third (32%) are planning a UK-based staycation this year, according to Nationwide Building Society, as travelling abroad to our usual holiday hotspots has become so much trickier.
But while this should help give some local economies a much-needed boost, those planning to sample what the UK holiday scene has to offer should beware of 'staycation scammers'.
So what do you need to know about staycation scams? Here are some important points to keep in mind…
What staycation scams should you watch out for?
Among the many coronavirus-related frauds which have emerged, Action Fraud has been urging consumers to be on the lookout for fake caravan and motorhome listings.
These may be advertised on auction websites and the prices are often low to attracted people in. Criminals will come up with excuses for why the vehicles cannot be viewed in person. The goods don't exist, or will never arrive.
And if you're looking for a holiday cottage or apartment, beware of bogus websites offering places for rent, often at discounted prices. These websites may appear professional and convincing, using images of properties that are not really available. Scammers may require a deposit, which is never returned.
Even if you think you are on a trusted website, check the URL for subtle changes, which can indicate it is imitating a genuine firm.
How to avoid staycation scams
Action Fraud says people should always follow the advice of the 'Take Five to Stop Fraud' campaign, and take a moment to stop and think before parting with their money or personal information, in case what appears to be a bargain getaway turns out to be a scam.
If something is advertised at a rock bottom price, ask yourself is it really a bargain, or could it be a scam?
If you're considering buying a motorhome or caravan, do some research, and if you're dealing with someone online, ask if they can send you a video of the vehicle.
Don't let online sellers persuade you to pay by bank transfer, as you may never see your cash again. Also, read online reviews to see what other people say about sellers.
How you pay could also give you added protections
You could consider using payment methods such as PayPal, which has added buyer protections, or pay by credit card.
Under Section 75 of the Consumer Credit Act, credit card purchases of goods costing between £100 and £30,000 have added protections if something goes wrong and items or services purchased never materialise.
Under Section 75, the credit card company is held jointly liable with the trader or retailer, so you can put in a claim to them.