Do you ever wonder what young people today think of all the old Hollywood classics? Well, budding movie critics from Stratford-upon-Avon College have been assessing some of cinema's most revered releases this summer.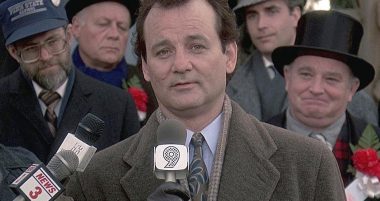 As part of their summer project, designed to prepare them for transitioning into the second year of their course, Creative Media students were set the task of watching a classic film and composing an analytical review.
The students then submitted the reviews to Into Film, a UK-based organisation committed to the promotion of films and filmmaking in the education and personal development of young people.
Layla O'Callaghan, 17, who reviewed Alfred Hitchcock's highly-praised thriller The Birds, and Owen Sanford, 17, who critiqued Bill Murray comedy Groundhog Day, produced such impressive work that they were both rewarded with Review of the Week status on the Into Film website.
---
---
Layla's review of the Birds makes us here in the office want to watch it again. She says: "Even though the film was released in the early 1960's, the technology that was used is amazing for the time. I particularly liked the use of green screens when the characters are driving, even if they do look unrealistic."
We need to check out those green screens again.
And Owen's review of Groundhog day is as spot on as it was when it was released in 1993. He says: "Like most stories, [it] has a moral to teach, several life lessons to be honest.
"Don't give up when life gets hard, you need friends and family in your life to live it to the full, and without consequences, nothing in life matters."
Thrilled that her students' reviews have been so well received, Media lecturer Sarah Downing commented: "Developing critical analysis skills is essential for the progression of our students as filmmakers and we are delighted that they have remained committed to their studies throughout their summer break."
You can read Layla and Owen's reviews here: https://www.intofilm.org/clubs/review-of-the-week.
Photo Credit: Columbia Pictures